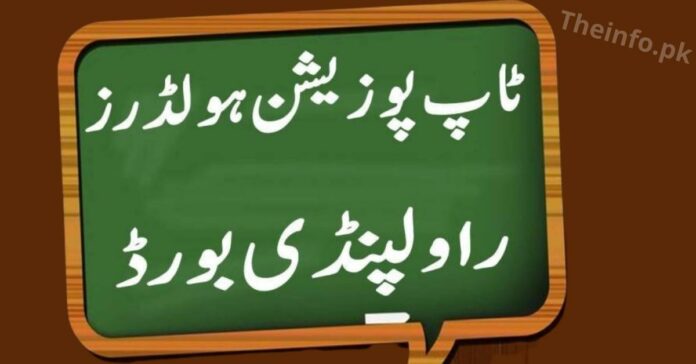 In 31 August 2022, the Board of Intermediate and Secondary Education Rawalpindi will announce top position holders matric result. In addition, Matric Result 2022 Rawalpindi Board Top Position Holders will also be announced. 
Top position holders in BISE Rawalpindi Matric Result 2022 will receive medals and prizes. Top 3 science group positions in BISE Rawalpindi Board 10th class.
Rawalpindi Board SSC Position Holders 2022
Rawalpindi district residents can check here the Rawalpindi district Matric position holders 2022. In addition, you can check Rawalpindi Board SSC part 2 top three positions here. We have also updated the names of the RWP position holders.
Position Holders of 10th Class 2022 BISE Rawalpindi
In addition to BISE Rawalpindi, Punjab Province has jurisdiction over BISE Rawalpindi. Annual tests are conducted here, and results are announced to students.
Now that the 9th class exam papers have been completed, they will announce the 10th-grade position holders for 2022.
BISE Rawalpindi 1st Position Holders Name
Noor Fatima
1072 marks
BISE RWP 2nd Position Holders Name
Syeda Ayesha Fahad Bukhari
1066 marks
BISE Rawalpindi Board 3rd Position Holders
Talha Abdullah
1064 marks